Minecraft factions blaze grinder schematic. Best blaze grinder?
Minecraft factions blaze grinder schematic
Rating: 9,2/10

1933

reviews
New type of blaze farm using new 1.8 features
It would be much appreciated if I could get some information about what you did. How do you arrange it so the blaze dont see you?. The blazes should be 4 blocks away from the roof, and I think 5 away from the edges. It was good for generating loot possibly most of the time when the nether was loaded. After that they get into a smart blaze crusher that takes them down to one hit kill.
Next
Best blaze grinder?
Its entirely up to you how you proceed, the farm is probably a lot simpler to build as the clip at 7x7, but in terms of spawn area a 9x9 is something like 40% more efficient. That means that any Blaze being killed on the bottom floor of any design will agro any Blaze that are still in the spawn chamber, causing them to fire at the player and kill other Blazes. The big drawback is spawning will stop while the character moves to the killing area. A minecart blaze farm is now posible thanks to the new minecart features we got in 1. How did you wire the redstone there? All Blazes will attack the player, as Zombie Pigmen do, when one of their kind is attacked in a 50 block radius. So you need either to 1 add some more lava flows. So I've been wanting building Blaze farms in the Nether and, upon researching which design I'd want, I noticed something.
Next
Best blaze grinder?
There might not be a way to avoid this, but I just wanted to throw it out there. Both are likely to be brittle designs with a moderate failure rate or stoppages in transport. So you are left constructing a mechanism to shift the blazes from the spawning area to the killing floor. It seems like the blazes start attacking each other down there. You obviously can't use water to move them and lava doesn't move mobs. I believe someone in the comments section came up with a configuration of six streams, however the pattern means they wont line up with the holes in the floor, so the lava will pool in the bottom, but as I mentioned in the previous post, that may not be an issue.
Next
New Blaze Farm Design?
Quote from I used glas blocks all around. If all else fails we will remove the glas and just have a box. Im struggling a little with the killing area though. So basically, the most space you have, the more efficient it is. That is probably the more effective if you find a spawner with available depth.
Next
New type of blaze farm using new 1.8 features
The blaze sees the player and they dont drop down. Right now they are going into a hole and I am standing ½ a block under on a halfslap killing them through a 1block opening Well, haven't you guys tried a dispenser? They do also like the lava holes; i did read somewhere some had blocked the holes up and added a sign at the top of the drop shaft so the lava just pooled in the bottom assume it doesnt destroy stone pressure plates - you could do this. Im having a hard time fitting 2 sets of piston with the Mumbo wiring system. Right now they are going into a hole and I am standing ½ a block under on a halfslap killing them through a 1block opening As in my pics above, I kill them thru a half block opening at the bottom of their collection point. The spawning area is 10x10 which means the spawning can use all spawning places. Quote from So we built the Mumbo Jumbo version first, but it didnt seem very effective. So we built the Mumbo Jumbo version first, but it didnt seem very effective.
Next
New Blaze Farm Design?
No, glass should not be an issue; its like other mobs that can peer at you thru glass but dont change their behaviour as they would if they saw you without anything between you. I did the Nimstut one now and I must say its really cool and easy to build. However, these lamps need to be connected to the t-flip-flop which shows when the farm is on, as the lamps need to stay on or stay off like the farm indicator lamp does. Also how far down from the blaze spawner is your killing area? Hopefully it contributes to a better design, since the ones stated work fine besides that I am building something similar with a friend. However, if a group of Blazes were grouped up and kept 50 blocks away from the spawning chamber, they could be weakened in a crushing device and killed all together by a splash potion without instigating any other Blazes. My first blaze farm was a glitch where they'd get stuck in a wall, die and all the loot drops into hoppers Patched 1. Come to think of it if he has used panes, then unless they go right down to the first drop level, the blaze could rest on the bottom blocks where the panes stop.
Next
Best blaze grinder?
I was fortunate with this spawwer being totally encased in netherrack, and to quite a depth too, plus there is a second one about 30 blocks away the same, i may experiment some day and try and build a better farm of my own design if possible Building this in Creative before implementing it in my world, I noticed that the corner pistons keep killing Blazes who are unfortunate enough to get caught inbetween the redtone delays. All my blazes always drop down, getting them to walk over to the drop chute is another matter Quote from I have observed glass panes having issues with mobs being able to see through edges in certain situations, never with glass blocks however. I opted for method 2 which was to add some redstone lamps as you can see in my layout around the edge. We will try to build the Nimstut one now and see if its better, although it also has the glas so it might have the same issue. Mumbo uses a potion in his vid to finish them off, but I use a sword thru a half block opening and I don't have any issues; as long as they are one hit kills, none of the others in the farm above react. It looks very different from what Mumbo did and much neater.
Next
Best blaze grinder?
This is a new type of blaze farm that mainly use minecarts for transportation of the blazes. Hmmm maybe that's his issue; he does mention windows panes I guess we assume and I used blocks. My question is: Is that feasible? Quote from If I was going to build one now, I'd use this design: Looks pretty nice, and you don't have the issues with being more than 15 blocks from spawner when killing. However, apart from needing the extra drop level, the lava in the current configuration is not bright to stop the blaze from spawning in a 9x9 as the area is now too big. The alternative is to have the killing floor 50+ blocks below the spawning area have simply have the blazes appear and fall. Wow, really like that design, as i said earlier i have two spawners close together of which one is the current farm, maybe i'll build that one on the other! Mumbo's design My slightly modified version It is 2 blocks bigger all round as Mumbo's design doesn't take advantage of the full 100% spawn area, but requires extra lighting to turn off the spawner.
Next
New Blaze Farm Design?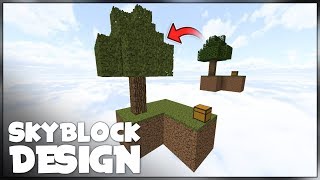 Can you explain it and maybe do some screenshots? Its quite simple, each piston has two redstone torches and a pressure plate which inverts them when activated. The blazes should be 4 blocks away from the roof, and I think 10 away from the edges. If you have limited space, make your pillars as long as possible without obstructing the movement of blazes, as having a longer pillar doesn't decrease efficiency, while having more pillars will. One problem seems to be the windows. As i said and as Mumbo mentions in the description if you make the farm spawn area 2 blocks bigger length and width all round, its more efficient as the blaze spawn area is 9x9 centred on the spawner and the existing farm internals is 7x7. I was doing the mumbo jumbo farm but 9x9. Are you guys having issues with the glas? Also, because mine is bigger, I have to have an extra drop layer, but I'm also able to have two of those drop layers piston activated instead of just one I'll add some screenshots later, am at work now.
Next
Best blaze grinder?
But maybe its also cos i have four drop levels instead of three as I mentioned earlier because I made the farm bigger, so there's more area to wander as it were. . . . . . .
Next